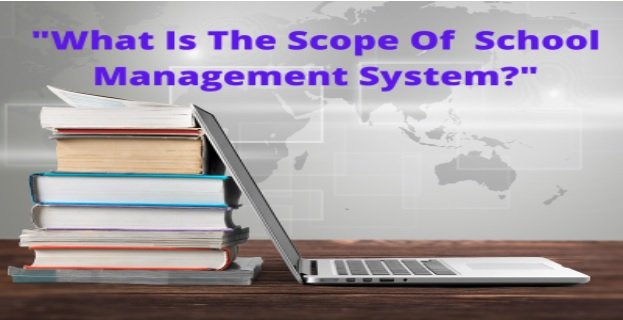 18 January
 In today's world, school facilities are not limited to basic operations, but rather, the administrators have been hoping for an advanced system. This model is proposed for the full, user-friendly, fast, and effective management of various tasks. These tasks can cover registering new students, managing the transaction fee, conducting exams, so many of the important features required to make the school's administration department successful.
      The school management method was established in order to deal with all these variables, and it has also been accepted by most schools today because of its best attributes. This system based on smart technology (cloud-based) has become an integral part of many schools, as a matter of fact, if they want to grow fast, need the highest output in less time, and understand the modern era requirements.
         In this section, before continuing, it is important to address the function of school management software. To begin with, in the form of software, the school management system is effectively manufactured to compile all manual activities of administrative significance. In addition, this program makes it easier for officials/administrators to complete their work in a smaller time.
      Overall, the program process is simple to understand that even though it is used for the first time by every school, users would not have to work hard to learn its purpose. On the other hand, for various management channels in any school, there is a large range of features that are included in this software. For example, if you have bought a school management system or related software, then the work would be easier but more reliable with the different modules. 
The best school management system is a system that gives you efficient work and enhances the productivity of your school in a very short time. If you want to grow and earn a higher profit then you have to give your all-time in manual tasks. The scenario of profit generation is treading on a productive path. 
           All the domains of the school management system are widely covered in TLive Education precisely. So you can say, if any school wants its productivity and progress to meet the modern era without any hassle, thereby, maintaining perfect balance among all its aspects of growth. Then "TLive Education" is worth purchasing.
Read More